Share
|




Register your product to gain access to bonus material or receive a coupon.
Cisco Internetwork Troubleshooting
Premium Website
Sorry, this book is no longer in print.
Foundation learning for Support exam #640-606
Features
The only Cisco Systems-endorsed coursebook for Cisco CCNP Support Exam preparation—No other books are either reviewed or approved for use in CCNP study by Cisco Systems, the creators of the course and exam.

Prepares students for the certifications exam by learning from the only reliable source. Ex.___
Troubleshooting exercises to stimulate hands-on lab style learning—Provides real world translation of theoretical learning.

Enhances the student's retention, understanding and ability to apply learning into workplace environment. Ex.___
Reviews of all concepts covered on the exam.

Prepares students and ensures that they do not need to go to a secondary source for further study prior to sitting for the exam. Ex.___
Extensive use of quizzes, practice questions and scenarios.

Provides a large resource of progressional testing to insure material comprehension. Ex.___
Case studies—Foster an understanding of the application of the concepts.

Provides students with real-world examples to better show the application of theory in real-world environment. Ex.___
Copyright 1999
Edition: 1st
Premium Website
ISBN-10: 1-57870-092-2
ISBN-13: 978-1-57870-092-9
Cisco authorized self-study book for CCNP Support foundation learning
Prepare for CCNP certification while mastering the guidelines for troubleshooting TCP/IP, NetWare IPX/SPX, and AppleTalk environments
Apply a general problem-solving model to identify communication and configuration errors
Learn basic packet structures and Cisco router functionality, including the route and switch processor mechanisms and the various levels of cache that reside in the router
Find diagnostic commands and tools to resolve your problems with Catalyst(r) switches and VLAN communications as well as Frame Relay and ISDN BRI WAN technologies
Cisco Internetwork Troubleshooting is a Cisco authorized self-paced learning tool. It teaches you how to perform fundamental hardware maintenance and troubleshooting on Cisco routers and switches. If you are pursuing CCNP certification and anticipate taking the CCNP Support Exam, this book helps you with strong and accurate early study material.
As more advanced technology and functionality are added to communications infrastructures, the job of managing and maintaining networks becomes more difficult and the cost of internetwork failure rises. This book provides a systematic and logical approach to keep today's complex networks running smoothly. It is divided into four main areas: troubleshooting tools and methodology, routing and routed protocol troubleshooting, campus switch and VLAN troubleshooting, and WAN troubleshooting.
Cisco Internetwork Troubleshooting provides basic through advanced information on networking technology, practices, and troubleshooting for TCP/IP, NetWare IPX/SPX, and AppleTalk LANs and WANs. Configuration examples demonstrate management and troubleshooting techniques. Problem-solving checklists and worksheets help you organize and document your troubleshooting steps. You will also find useful information on working with Cisco support, and the chapter-ending questions and exercises help you assess your understanding of key concepts and start you down the path for attaining your CCNP certification.
Cisco Internetwork Troubleshooting is part of a recommended learning path from Cisco Systems that can include simulation and hands-on training from authorized Cisco Learning Partners and self-study products from Cisco Press. To find out more about instructor-led training, e-learning, and hands-on instruction offered by authorized Cisco Learning Partners worldwide, please visit www.cisco.com/go/authorizedtraining.
This volume is in the Certification Self-Study Series offered by Cisco Press(r). Books in this series provide officially developed training solutions to help networking professionals understand technology implementations and prepare for the Cisco Career Certifications examinations.
Related Article
Downloadable Sample Chapter
Download - 1.26 MB -- Chapter 2: Protocol Characteristics Overview
Table of Contents
I. TROUBLESHOOTING TOOLS AND METHODOLOGY.
1. Troubleshooting Methodology.
2. Protocol Characteristics Overview.
3. Cisco Routing and Switching Processes.
4. General Troubleshooting Tools.
5. Cisco Management and Diagnostic Tools.
6. Troubleshooting Sample Exercises.
II. ROUTING AND ROUTED PROTOCOL TROUBLESHOOTING.
7. Troubleshooting TCP/IP Connectivity.
8. Troubleshooting Novell Connectivity.
9. Troubleshooting AppleTalk Connectivity.
III. CAMPUS SWITCH AND VLAN TROUBLESHOOTING.
10. Diagnosing and Correcting Catalyst Problems.
11. Troubleshooting VLANs on Routers and Switches.
IV. WAN TROUBLESHOOTING.
12. Diagnosing and Correcting Frame Relay Problems.
13. Diagnosing and Correcting ISDN BR Problems.
V. APPENDIXES.
Appendix A: Chapter Test Answer Key.
Appendix B: Cisco Support Functions.
Appendix C: References and Recommended Reading.
Appendix D: Problem-Solving Checklist and Worksheet.
Index.
Unlimited one-month access with your purchase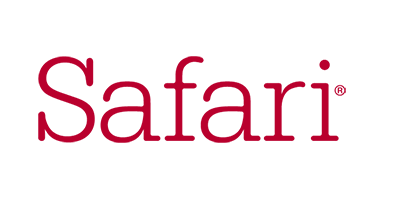 Other Things You Might Like


eBook (Watermarked) $15.99

By Amir Ranjbar
Book $39.96