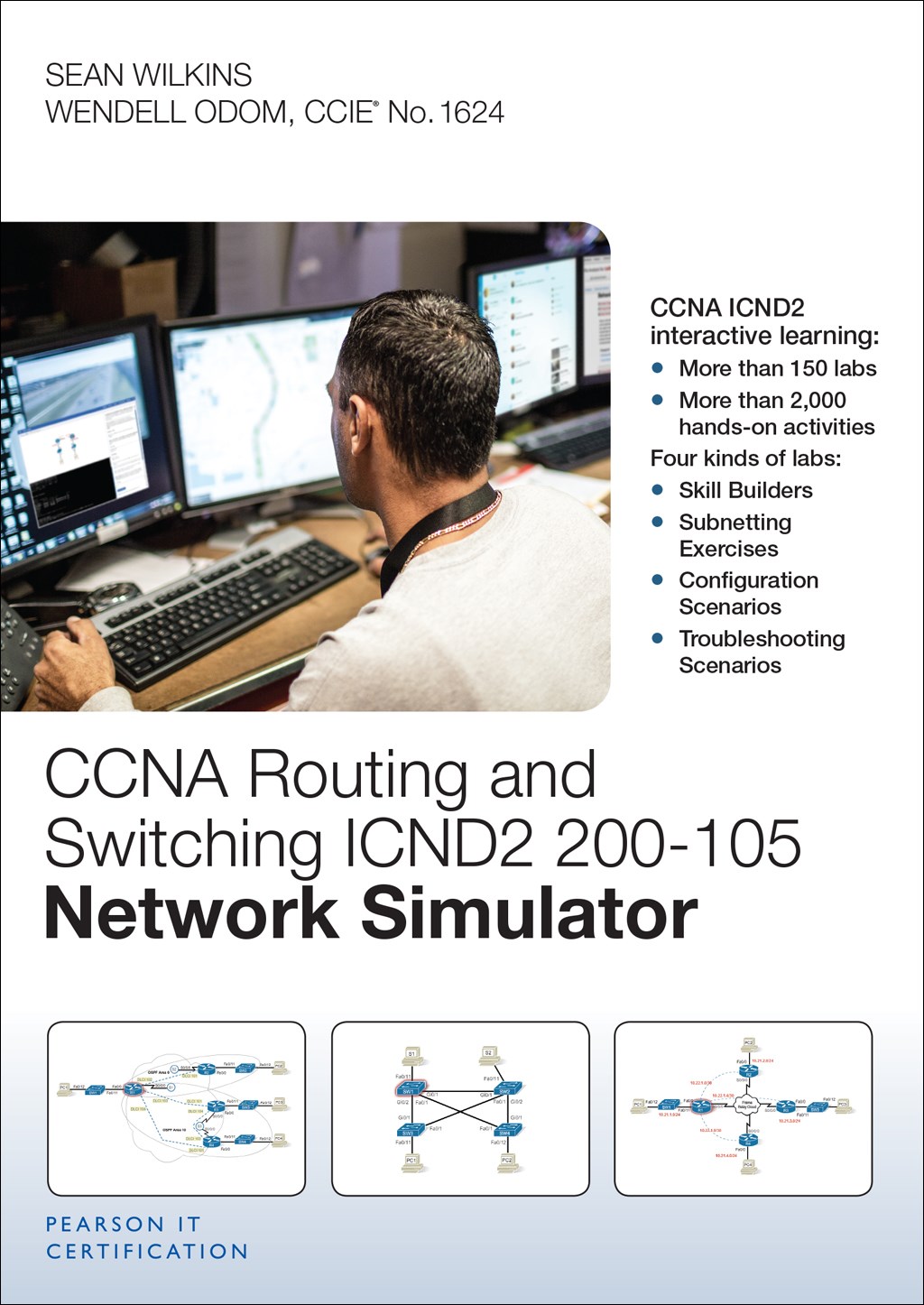 Share
|




Register your product to gain access to bonus material or receive a coupon.
CCNA Routing and Switching ICND2 200-105 Network Simulator, Download Version
Video
Copyright 2017
Dimensions: 7-3/8" x 9-1/8"
Edition: 1st
Software Download
ISBN-10: 0-7897-5781-8
ISBN-13: 978-0-7897-5781-4
The CCNA Routing and Switching ICND2 200-105 Network Simulator is a single-user software package. It helps you develop and improve hands-on configuration and troubleshooting skills without the investment in expensive lab hardware. This state-of-the-art, interactive simulation software enables you to practice your networking skills with more than 150 structured labs designed to help you learn by doing, the most effective method of learning.
Experience realistic network device responses as you perform each lab, which include detailed instructions, topology diagrams, critical-thinking questions, hints, and answers. Working through the labs, you will quickly become proficient with all the common Cisco IOS version 15 router and switch commands on the CCNA ICND2 exam. Unlike other simulators on the market, the lab scenarios included in the CCNA R&S ICND2 200-105 Network Simulator are far more complex, challenging you to learn how to perform real-world network configuration and troubleshooting tasks.
Skill Builders:
These 120+ labs are narrowly focused, enabling you to practice your configuration skills on a single topic. Coverage includes:
• STP and VTP configuration
• Static and dynamic EtherChannel
• Portfast configuration
• BPDU guard
• STP, VTP, Portfast, and BPDU guard configuration
• Serial configuration and authentication
• OSPF, and EIGRP configuration
• eBGP and MPLS
• ACL analysis and configuration
• HSRP, GRE tunnels, SNMP, IP SLA, and SPAN
Configuration Scenarios:
These 25 labs are more broadly focused, combining multiple technologies into configuration scenarios that mimic real-world environments. These labs are longer and more complex, challenging you to put your configuration skills
to the test. Topics covered include:
• STP and VTP
• Serial link configuration
• OSPF and EIGRP
• Router-on-a-stick to MLS
• Advanced IPv6 ACLs
• HSRP
Troubleshooting Scenarios:
These 19 labs present typical troubleshooting scenarios and require you to explore the misconfigured network, isolate the issues, and correct the problems. These are very complicated and realistic scenarios that truly test
your ability to perform the job of a network engineer. Topics covered include:
• Path analysis and troubleshooting
• STP
• EIGRP and OSPF
• IPv6, MLS, and GRE tunnels
• Router-on-a-stick
System requirements:
Windows system requirements (minimum):
• Windows 10 (32/64-bit), Windows 8.1 (32/64-bit), or Windows 7 (32/64-bit)
• 1 gigahertz (GHz) or faster 32-bit (x86) or 64-bit (x64) processor
• 1 GB RAM (32-bit) or 2 GB RAM (64-bit)
• 16 GB available hard disk space (32-bit) or 20 GB (64-bit)
• DirectX 9 graphics device with WDDM 1.0 or higher driver
• Adobe Acrobat Reader version 8 and above
Mac system requirements (minimum):
• macOS 10.12, 10.11, or 10.10
• Intel core Duo 1.83 GHz
• 512 MB RAM (1 GB recommended)
• 1.5 GB hard disk space
• 32-bit color depth at 1024x768 resolution
• Adobe Acrobat Reader version 8 and above
Unlimited one-month access with your purchase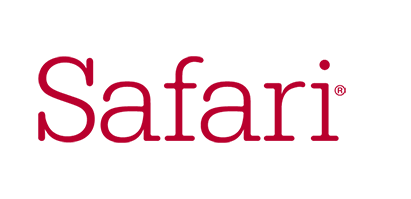 Other Things You Might Like


eBook (Watermarked) $119.99

eBook (Watermarked) $95.99