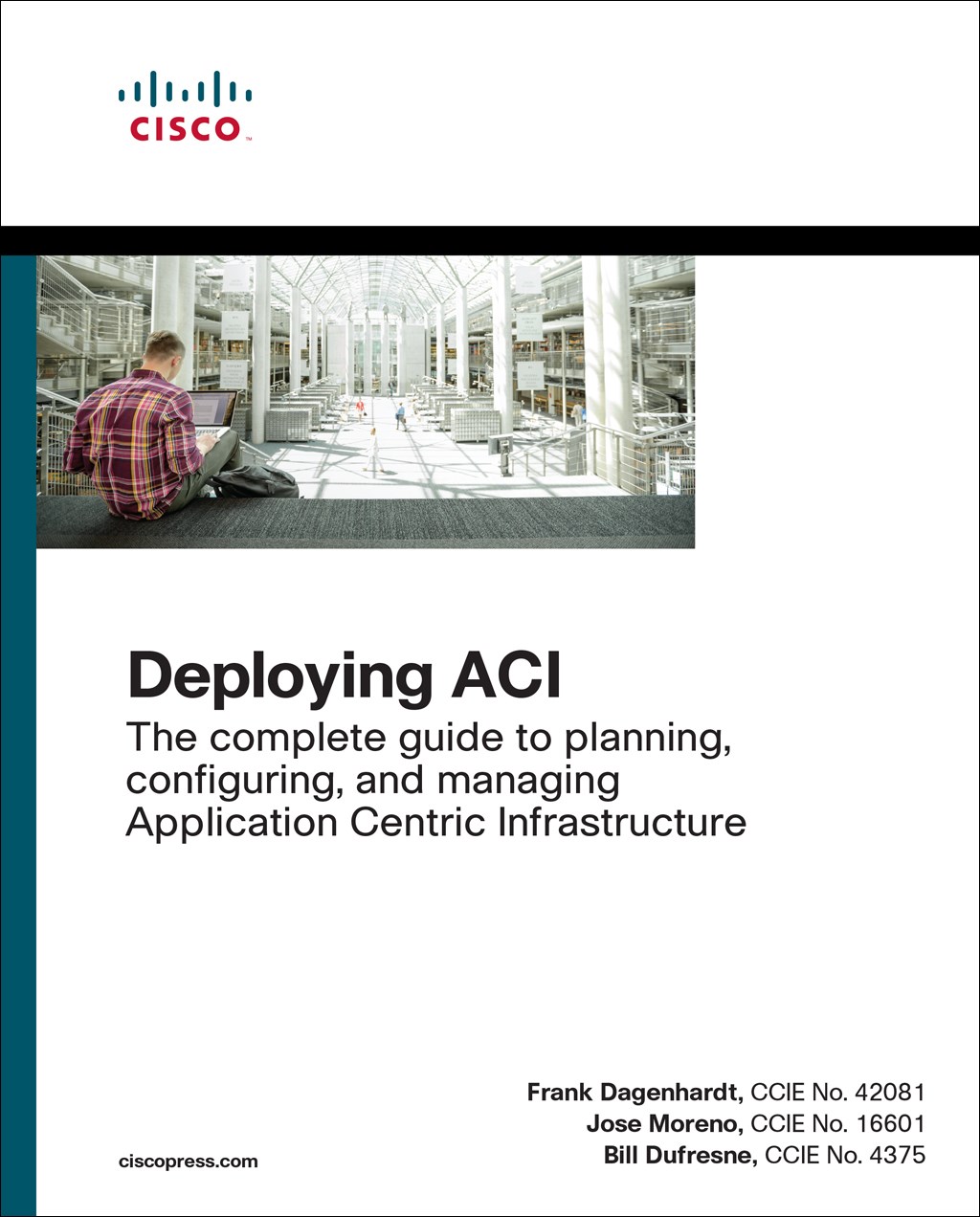 Share
|




Register your product to gain access to bonus material or receive a coupon.
Deploying ACI: The complete guide to planning, configuring, and managing Application Centric Infrastructure
Book
Your Price: $47.99
List Price: $59.99
Estimated Release: Feb 28, 2018
Rough Cuts
Available to Safari Subscribers

Rough Cuts are manuscripts that are developed but not yet published, available through Safari. Rough Cuts provide you access to the very latest information on a given topic and offer you the opportunity to interact with the author to influence the final publication.
Copyright 2018
Dimensions: 7-3/8" x 9-1/8"
Pages: 500
Edition: 1st
Book
ISBN-10: 1-58714-474-3
ISBN-13: 978-1-58714-474-5
Deploying ACI is your start-to-finish insider's guide to designing, deploying, and managing Cisco ACI solutions for the next-generation data center. Authored by three leading Cisco architects and engineers, it will help you smoothly migrate to Cisco's world-class VXLAN solution, building on all you already know about networking, virtualization, and data centers.

The authors' detailed descriptions and step-by-step tutorials are designed to help you confidently leverage the full power of the ACI architecture in your real-world environment, as you become a true expert. Coverage includes:

Understanding what ACI is and what it can do for your organization
Building a fabric and bringing it to life
Integrating virtualization and external routing technologies
Discovering how "life is different" once ACI is running
Planning for scalable performance and hardware multi-tenancy
Integrating L4-7 services
Centralizing and simplifying policy management with Cisco APIC
Moving to application-centric networking
Using Cisco Application Virtual Switch (AVS) at the virtual network edge
Integrating physical and virtual infrastructure
Operating multi-site environments
Implementing end-to-end security and whitelisting
Providing centralized visibility with real-time, application health monitoring
Troubleshooting ACI infrastructure
Getting started with data center programmability, automation, and orchestration
Table of Contents
1. Introduction to ACI
2. Building a Fabric
3. Bringing up a Fabric
4. Integration of Virtualization Technologies with ACI
5. Introduction to Networking with ACI
6. External Routing with ACI
7. How is Life Different with ACI?
8. Moving to Application Centric Networking
9. Multitenancy
10. Integrating L4-7 Services
11. Multi-Site
12. Troubleshooting and Monitoring
13. Programmability and Automation Overview
Unlimited one-month access with your purchase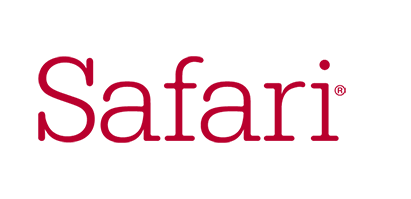 Other Things You Might Like



eBook (Watermarked) $38.39