Share
|




Register your product to gain access to bonus material or receive a coupon.
Orchestrating and Automating Security for the Internet of Things: Delivering Advanced Security Capabilities from Edge to Cloud for IoT
Best Value Purchase
Individual Purchases
Copyright 2018
Dimensions: 7-3/8" x 9-1/8"
Pages: 1024
Edition: 1st
Book
ISBN-10: 1-58714-503-0
ISBN-13: 978-1-58714-503-2
Adoption of Internet of Things (IoT) technologies is accelerating in the enterprise and industry, but IoT presents complex new security challenges. Fortunately, IoT standards and standardized architectures are making it possible to systematically harden IoT environments. Orchestrating and Automating Security for the Internet of Things shows how to safeguard IoT systems by delivering security through new NFV, SDN, and Fog architectures. Three of Cisco's leading experts demonstrate how to apply current and emerging IoT security standards to safeguard your own environment.
The authors begin by reviewing existing IoT architectures and standards, identifying key security risks associated with early deployments, and showing how early adopters have attempted to respond. Next, they introduce standards-based offerings, which leverage NFV, SDN and FOG; explain why these architectures lend themselves well to IoT and IoT security; and explain advanced security concepts that can protect these systems. Finally, in Part IV, the authors preview emerging technologies and security concepts that will shape IoT security, and present real-world use case examples.
Table of Contents
Part I: Introduction to the Internet of Things (IoT) and IoT Security
Chapter 1: Evolution of the Internet of Things (IoT)
Chapter 2: Planning for IoT Security
Chapter 3: IoT Security Fundamentals
Chapter 4: IoT Security Standards and Best Practices
Chapter 5: Current IoT Network Architecture Design, and Challenges
Part II: Leveraging Software-Defined Networking (SDN) and Network Function Virtualization (NFV) for IoT
Chapter 6: Benefits of SDN and NFV Technologies
Chapter 7: Ksecuring SDN and NFV Environments
Chapter 8: The Advanced IoT Platform and MANO
Part III: Security Services: For the Platform, by the Platform
Chapter 9: Identity, Authentication Authorization and Accounting
Chapter 10: Introduction to Threat Detection
Chapter 11: Data Protection in IoT
Chapter 12: Remote Access and Virtual Private Networks (VPNs)
Chapter 13: Securing the Platform Itself
Part IV. Use Cases, and Emerging Standards and Technologies
Chapter 14: Smart Cities
Chapter 15: Industrial Environments
Chapter 16: Connected Cars
Chapter 17: Evolving Concepts That will Shape the Security Service Future
Unlimited one-month access with your purchase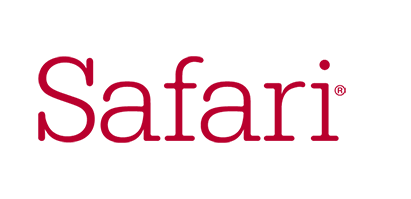 Other Things You Might Like


Online Video $239.99