Share
|




Register your product to gain access to bonus material or receive a coupon.
QoS for IP/MPLS Networks (paperback)
Book
Sorry, this book is no longer in print.
eBook (Watermarked)
Your Price: $44.79
List Price: $55.99
Includes EPUB, MOBI, and PDF

This eBook includes the following formats, accessible from your Account page after purchase:

EPUB The open industry format known for its reflowable content and usability on supported mobile devices.

MOBI The eBook format compatible with the Amazon Kindle and Amazon Kindle applications.

PDF The popular standard, used most often with the free Adobe® Reader® software.

This eBook requires no passwords or activation to read. We customize your eBook by discreetly watermarking it with your name, making it uniquely yours.
Copyright 2006
Dimensions: 7-3/8" x 9-1/8"
Pages: 336
Edition: 1st
Book
ISBN-10: 1-58714-391-7
ISBN-13: 978-1-58714-391-5
A comprehensive guide to implementing QoS in IP/MPLS networks using Cisco IOS and Cisco IOS XR Software
Understand IP QoS architectures and how they apply to MPLS
Take a detailed look at traffic management using policing, shaping, scheduling, and active queue management
Study Cisco QoS behavioral model and the modular QoS command-line interface (MQC)
Learn the operation of MPLS TE with its DiffServ extensions and applicability as a traffic-protection alternative
Find multiple configuration and verification examples illustrating the implementation of MPLS TE, DS-TE, and FRR
Review the different designs, ranging from a best-effort backbone to the most elaborate scenarios combining DiffServ, DS-TE, and FRR
Quality of service (QoS) plays a key role in the implementation of IP and MPLS networks today. However, QoS can be one of the most complex aspects of networking. The industry efforts to achieve convergence have generated a need for increased levels of traffic differentiation. Today's networks need to meet an array of QoS requirements to support distinct applications (such as voice, video, and data) and multiple network services (such as IP, Ethernet, and ATM) on a single converged, multiservice network. QoS has therefore has become an integral part of network design, implementation, and operation.
QoS for IP/MPLS Networks is a practical guide that will help you facilitate the design, deployment, and operation of QoS using Cisco® IOS® Software and Cisco IOS XR Software. The book provides a thorough explanation of the technology behind MPLS QoS and related technologies, including the different design options you can use to build an MPLS network with strict performance requirements. This book discusses MPLS Traffic Engineering (MPLS TE) as a tool to complement MPLS QoS and enhance the performance characteristics of the network. You'll learn technology, configuration, and operational details, including the essentials facts about the behavior and configuration of the rich MPLS QoS and related MPLS TE functionality. To get the most out of this book, you should have a basic understanding of both IP and MPLS, including the basics of IP addressing and routing and the basics of MPLS forwarding.
Sample Pages
Download the sample pages (includes Chapter 3 and Index)
Table of Contents
Chapter 1 QoS Technology Overview
IP QoS Architectures
Integrated Services
Differentiated Services
MPLS Support for IntServ
MPLS Support for DiffServ
E-LSP
L-LSP
DiffServ Tunneling Models over MPLS
Traffic-Management Mechanisms
Traffic Classification
Traffic Marking
Traffic Policing
Traffic Shaping
Congestion Management
Active Queue Management
Link Fragmentation and Interleaving
Header Compression
QoS Signaling
Resource Reservation Protocol
Other QoS Signaling Mechanisms
Summary
References
Chapter 2 MPLS TE Technology Overview
MPLS TE Introduction
Basic Operation of MPLS TE
Link Information Distribution
Path Computation
TE LSP Signaling
Traffic Selection
DiffServ-Aware Traffic Engineering
Class-Types and TE-Classes
Bandwidth Constraints
Fast Reroute
Link Protection
Node Protection
Summary
References
Chapter 3 Cisco QoS
Cisco QoS Behavioral Model
Classification Component
Pre-Queuing Component
Queuing Component
Post-Queuing Component
Modular QoS Command-Line Interface
Hardware Support for the MQC
Traffic-Management Mechanisms
Hierarchical Configurations
Percentage-Based Rates
Parameter Units
Processing of Local Traffic
Summary
References
Chapter 4 Cisco MPLS Traffic Engineering
Basic Operation of MPLS TE
Enabling MPLS TE
Defining a TE Tunnel Interface
Link Information Distribution
Using IS-IS for Link Information Distribution
Path Computation
Signaling of TE LSPs
Traffic Selection
DiffServ-Aware Traffic Engineering (DS-TE)
Fast Reroute (FRR)
Summary
References
Chapter 5 Backbone Infrastructure
Backbone Performance
Performance Requirements for Different Applications
Segmentation of Performance Targets
Factors Affecting Performance Targets
Latency Versus Link Utilization
Reference Network
Edge Nodes
QoS Design Alternatives
Best-Effort Backbone
Best-Effort Backbone with MPLS TE
DiffServ Backbone
DiffServ Backbone with MPLS TE
DiffServ Backbone with DiffServ-Aware Traffic Engineering
Adding MPLS TE FRR
What Design Should I Use?
Summary
References
Appendix A Command Reference for Cisco MPLS Traffic Engineering and RSVP
1587052334TOC051406
Unlimited one-month access with your purchase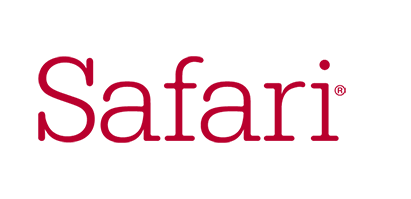 Other Things You Might Like



eBook (Watermarked) $44.79