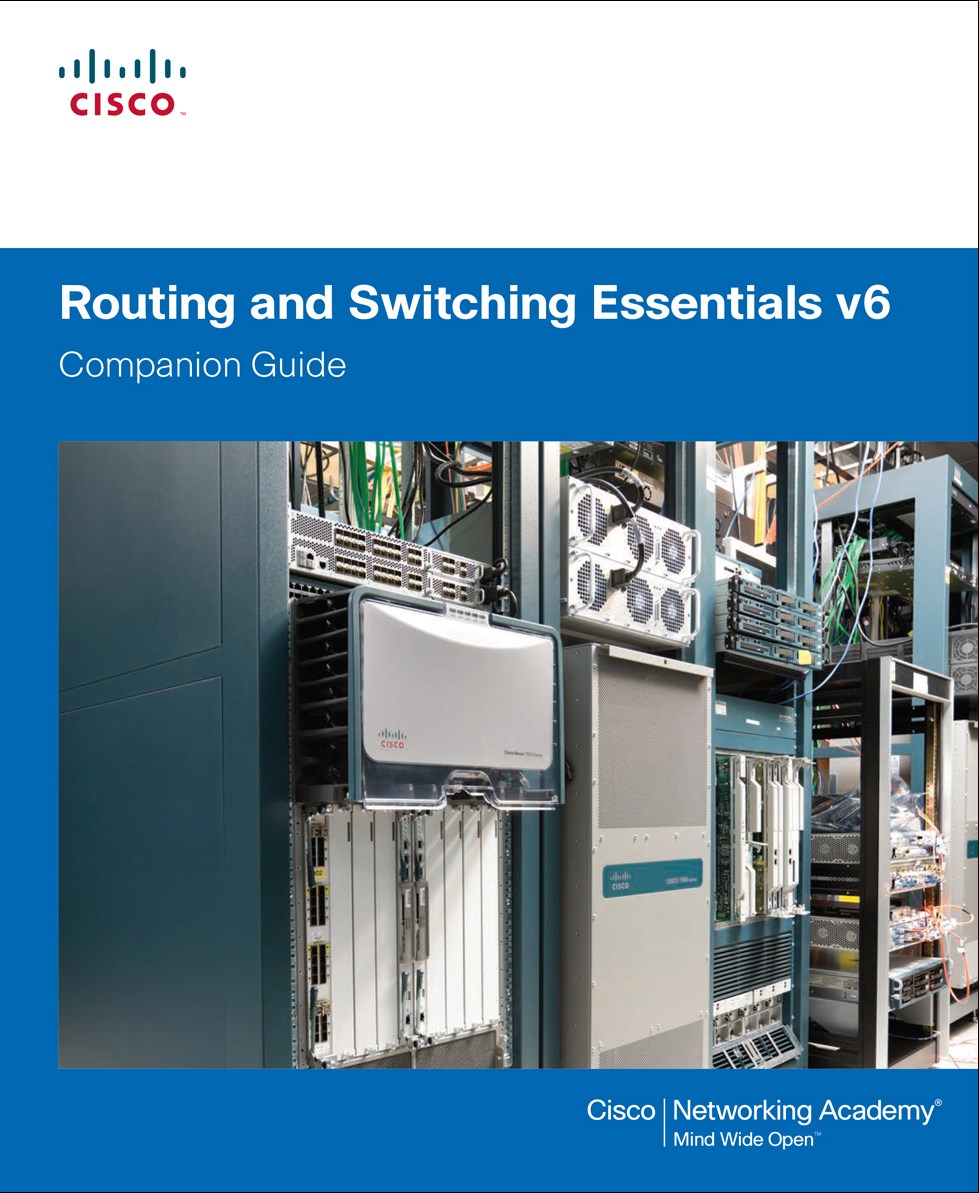 Share
|




Register your product to gain access to bonus material or receive a coupon.
Routing and Switching Essentials v6 Companion Guide
Book
Your Price: $66.00
List Price: $73.33
Estimated Release: Dec 16, 2016
Copyright 2017
Dimensions: 8" x 9-1/8"
Pages: 864
Edition: 1st
Book
ISBN-10: 1-58713-428-4
ISBN-13: 978-1-58713-428-9
Companion Guides are portable references designed to reinforce online course material, helping students enrolled in a Cisco Networking Academy course of the same name focus on important concepts and organize their study time for quizzes and exams. Pedagogy has been added to enhance comprehension and retention.
A Companion Guide (CG) is the full-featured textbook that supports a Cisco Networking Academy course. The chapter content aligns 1:1 to the online course topics, but not necessarily word-for-word. The features of the textbook are designed to reinforce the course material and enhance student comprehension and retention of the course topics. As a portable learning tool, the CG is intended to help students focus on important concepts, organize their study time for quizzes and exams, and serve as a future reference resource. The CG serves as an additional instructional tool for the instructor to assign take-home reading or vocabulary homework to better prepare the students for in-class lab work and discussions.
Table of Contents
1 Routing Concepts
2 Static Routing
3 Dynamic Routing
4 Switched Networks
5 Switch Configuration
6 VLANs
7 Access Control Lists
8 DHCP
9 NAT for IPv4
10 Device Discovery, Management, and Maintenance
Unlimited one-month access with your purchase
Other Things You Might Like

eBook (Watermarked) $48.00