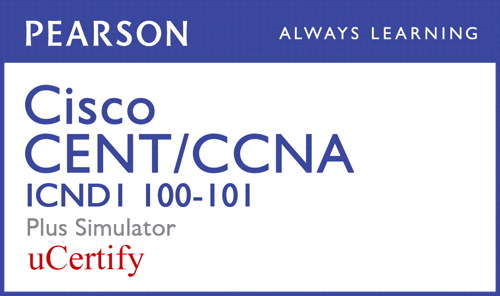 Share
|




Register your product to gain access to bonus material or receive a coupon.
Cisco CCENT/CCNA ICND1 100-101 Pearson uCertify Course and Simulator Bundle
Book
Sorry, this book is no longer in print.
Features
250+ structured labs designed by expert instructors to teach hands-on skills and reinforce key networking concepts
Realistic environment for practicing Cisco configuration and troubleshooting, with no expensive equipment!
Covers IOS navigation/administration, LAN Switching, IP addressing, routing, WANs, and much more
Skill-building configuration exercises, configuration scenarios, complex troubleshooting scenarios, and subnetting exercises
Device-ready - for computer, tablet, or mobile
Copyright 2014
Edition: 1st
Book
ISBN-10: 0-7897-5248-4
ISBN-13: 978-0-7897-5248-2
This bundle inlcudes the ICND 1 Pearson uCertify course and the ICND 1 Pearson Simulator. Features include:
Course Highlights
• Device ready! Online on your computer, tablet,
or your mobile device (Android,iOS)
• Simulator exercise guide within eBook
• Interactive e-courseware
• Pre and Post assessments
• Exercises, flash cards and quizzes
• Video Tutorials
• Study Planner for organized and thorough prep
• Guided Self-paced, Instructor Led, or Blended
Educator Features
• Super roster for course and student management
• Customizable assignment of tests
(individual, class, open enrollment)
• 100% control over result and feedback
(show nothing, result, feedback, or item level review)
• Student Engagement Analytics & Reports
• Support for scoring methodology
The Pearson CCNA Simulator
· 130 labs
· 7 different lab topologies
· More than 1,500 hands-on tasks
· Four different types of labs
CCENT 640-822 Network Simulator, Second Editionhelps you develop and improve hands-on configuration and troubleshooting skills without the investment in expensive lab hardware. This state-of-the-art, interactive simulation software enables you to practice your networking skills with 130 structured labs designed to help you learn by doing, which is the most effective method of learning.
The labs are divided into four different types: skill builder labs which help you practice short, focused configuration tasks, complex configuration scenarios, which present realistic multi-layered configuration tasks, challenging troubleshooting scenarios, which provide you with an opportunity to test your problem identification and resolution skills, and subnetting exercises, which help you improve the speed and accuracy of your subnetting calculations.

Experience realistic network device response as you work through each of the labs, which include detailed instructions, topology diagrams, hints, and full solutions. Unlike other simulators on the market, the lab scenarios included in the CCENT 640-822 Network Simulator, Second Editionare far more complex, challenging you to learn how to perform realistic network configuration and troubleshooting tasks.


Unlimited one-month access with your purchase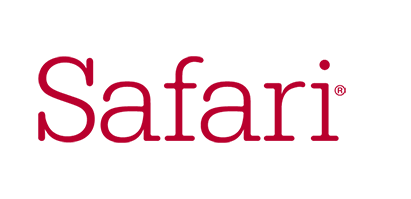 Other Things You Might Like

eBook (Watermarked) $119.99

eBook (Watermarked) $95.99