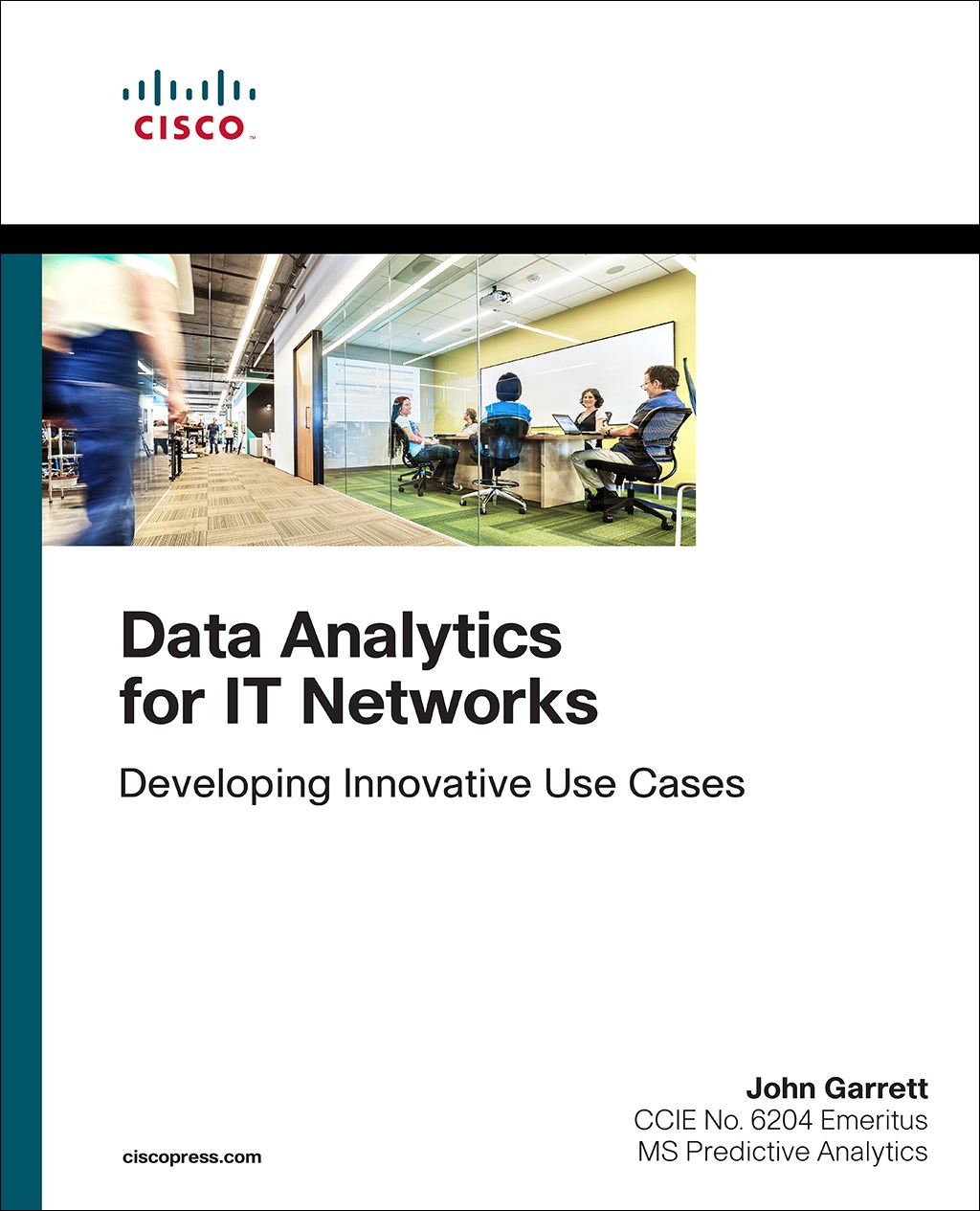 Share
|




Register your product to gain access to bonus material or receive a coupon.
Data Analytics for IT Networks: Developing Innovative Use Cases
Best Value Purchase
Individual Purchases
Copyright 2019
Dimensions: 7-3/8" x 9-1/8"
Pages: 496
Edition: 1st
Book
ISBN-10: 1-58714-513-8
ISBN-13: 978-1-58714-513-1
One of the hottest trends in the networking industry is to apply analytics to improve performance, security, and value. Everyone's talking about integrating analytics in networks. But successfully doing so requires a deep understanding of both networking and data, and that's a rare combination. This book's author, John Garrett, is currently Analytics Technical Lead for Cisco Advanced Services, where he draws on his MS in Predictive Analytics to develop analytics use cases for many of Cisco's most sophisticated customers. In Computer Networking Data Analytics, Garrett illuminates the data of networking, revealing the power of the information that's already available in your environment. Next, he introduces powerful techniques for using that information to accelerate innovation, and build a better network. Garrett walks step-by-step through a wide spectrum of common networking analytics techniques and scenarios, illuminating the insights underlying them, and helping you adapt them for your own environment. He concludes with several end-to-end case studies demonstrating how his team has developed high-value use cases for some of Cisco's largest customers. These end-to-end use cases can serve as repeatable templates for developing your own solutions in areas ranging from advanced troubleshooting and self-healing to service assurance. They will help you drive more value from telemetry, event analytics, network infrastructure metadata, and all the information you have.
Table of Contents
1. Introduction
2. Analytics and Data Science Approaches
3. Zoom In: The Analytics of Networking
4. Zoom Out: Innovative Thinking Techniques for Use-Case Development
5. Popular Analytics Solutions and the Intuition Behind Them
6. Developing Real Use-Cases: The Analytics of Statistics
7. Developing Real Use-Cases: Network Infrastructure Analytics
8. Developing Real Use-Cases: Telemetry and Event Analytics
9. Developing Real Use-Cases: Data Plane Analytics
10. Cisco Analytics Products Quick Look
11. Summary - Where Does It All Fit?
Unlimited one-month access with your purchase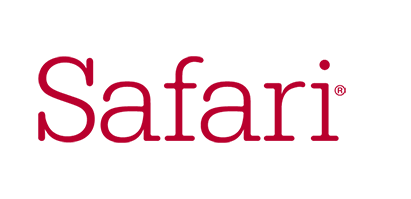 Other Things You Might Like
Online Video $159.99