Save up to 50% with code SUMMERCERT
Trust the best-selling Official Cert Guide series from Cisco Press to help you learn, prepare, and practice for exam success. For a limited time, use discount code SUMMERCERT to save 40% on Official Cert Guide print books and 50% on Premium Edition eBooks and Practice Tests.
Extra value: Take advantage of free ground shipping on all U.S. orders. Most eBooks are available as DRM-free EPUB, MOBI, and PDF—all together for one price to read on your desktop or preferred device.
Shop by certification: CCNA, CyberOps, DevNet, CCNP Enterprise, CCNP Data Center, CCNP Security, CCNP Collaboration, and CCIE.
Official Cert Guides
The Official Cert Guide series is the only self-study resource approved by Cisco.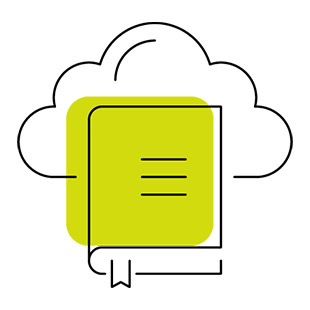 Practice Tests
Practice with hundreds of realistic exam questions powered by Pearson Test Prep software.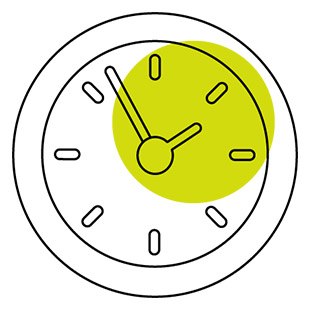 Learn, Prepare, Practice
Study plan templates help you organize and optimize your exam prep.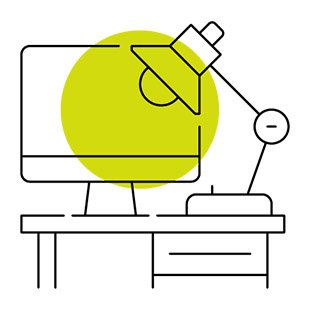 ---
Study tips from the @CiscoPress community
Cisco Packet Tracer
"Test theory content against practical activities in Cisco Packet Tracer. Learn by doing is the most effective strategy for long-term learning."
—@teachingclouds
Step by step
"Do not try to eat a whole whale in one bite, make a study plan by chapter and labs, join forums about the certification and post your questions, and sleep well the night before the day of your exam."
—@alexchavira1086
Divide the day into 3 sessions
"My favorite hack, that I learned from my college entrance preparation days when I used to study 12 hours a day, is to divide the day into 3 sessions and make all sessions mutually exclusive. For example, say in session 1 you learn the theory, in session 2 you do the practice/exams, and in session 3 you either learn something unrelated to session 1 or you analyze your session 2's mistakes in practice and exams. Each session is now usually 3 hours for me, and sometimes I take a brief nap when transitioning from one session to another and recap my whole session while resting before moving on to the next session."
—@themissusk
Pomodoro technique
"Spend 25 minutes focused on intense study while keeping distractions to a minimum. After that you have a 5 to 10-minute rest where you relax you mind and don't think about the study material. You can also take a big break—take a walk, sleep, meditate etc. This is to be done in intervals throughout your study session. This technique helps immensely when you are stuck on a problem and the rest periods let the subconscious churn new solutions out."
—B. Darko
Flashcards
"When preparing for a Cisco exam, I create flashcards using Anki software (PC/MAC/iOS/Android) with all the key points of the Cisco Official Study Guide. This way I can review them directly on my phone every time I have a few minutes free."
—@NicolasPoirie19
Review your reading
"My 'two steps back, two next' is basically when I finish reading the first three chapters of my book, before I hit the fourth chapter I go two behind to chapters 1 and 2. Then before I read chapters 4 and 5 I go back to chapters 3 and 4."
—@L_buretm
Have fun
"Solving a problem is a journey. Your attitude towards the process of learning weighs a lot on your brain power. Keep track of your daily progress in a visible place. Play sports, dance, and move! Your neuronal biochemistry needs it."
—Ximena
Don't take failure as final
"Always remember that patience, persistence, and perseverance should guide all of us. Set your certification goals, commit to them, achieve them, and don't take failure as final. As Gail Devers once quoted: 'Understand to achieve anything requires faith and belief in yourself, vision, hard work, determination and dedication. Remember all things are possible for those who believe.'"
—@gustavoleon
Make a plan
"1. I read a chapter in the OCG Cisco ENCOR book and I highlight the most important passages (first day). 2. I watch videos in YouTube about the topic (second day). 3. If it is possible to do a lab about the topic, I try to do it (third day). 4. When a topic is a little bit difficult I spend more time (6 or 7 days)."
—@yunus_gdk
---
Sign up to receive special offers
---
* Discount code SUMMERCERT confers a 40% discount off the list price of print books and 50% discount off the list price of eBooks and Practice Tests when purchased on ciscopress.com. Apply discount code during checkout to receive savings. Discount offer ends 11:59 p.m. EDT August 15, 2021. Discount offer does not apply to book + eBook "Best Value" or "Additional Savings" bundles, video training, simulator software, Safari Books Online, or any title featured as eBook Deal of the Week. Discount may not be combined with any other offer and is not redeemable for cash. Offer subject to change.