Share
|




Register your product to gain access to bonus material or receive a coupon.
Connecting Networks Lab Manual
Book
Your Price: $45.00
List Price: $50.00
Usually ships in 24 hours.
Features
The printed collection of all the labs from the course provides easy to read, highlight, and review on the go, wherever the Internet is not available.
Copyright 2014
Dimensions: 8-1/2" x 10-7/8"
Pages: 144
Edition: 1st
Book
ISBN-10: 1-58713-331-8
ISBN-13: 978-1-58713-331-2
Connecting Networks Lab Manual
The only authorized Lab Manual for the Cisco Networking Academy Connecting Networks course in the CCNA Routing and Switching curriculum
Connecting Networks Lab Manual contains all the labs and class activities from the Cisco® Networking Academy course. The labs are intended to be used within the Cisco Networking Academy program of study.
Related titles:
CCNA Routing and Switching
Practice and Study Guide
Book: 978-1-58713-344-2
eBook: 978-0-13-351761-3
CCNA Routing and Switching Portable Command Guide
Book: 978-1-58720-430-2
eBook: 978-0-13-338136-8
Connecting Networks Companion Guide
Book: 978-1-58713-332-9
eBook: 978-0-13-347652-1
Connecting Networks Course Booklet
Book: 978-1-58713-330-5
Sample Pages
Download the sample pages (includes Chapters 1-3)
Table of Contents
Chapter 1 — Hierarchical Network Design ................................................................................... 1
1.0.1.2 Class Activity – Design Hierarchy .......................................................................................... 1
1.4.1.1 Class Activity – Borderless Innovations – Everywhere ......................................................... 2
Chapter 2 — Connecting to the WAN ............................................................................................. 3
2.0.1.2 Class Activity – Branching Out .............................................................................................. 3
2.2.4.3 Lab – Researching WAN Technologies .................................................................................. 5
2.3.1.1 Class Activity – WAN Device Modules ................................................................................ 10
Chapter 3 — Point-to-Point Connections ..................................................................................... 11
3.0.1.2 Class Activity – PPP Persuasion ........................................................................................... 11
3.3.2.8 Lab – Configuring Basic PPP with Authentication .............................................................. 12
3.4.1.5 Lab – Troubleshooting Basic PPP with Authentication ....................................................... 29
3.5.1.1 Class Activity – PPP Validation ............................................................................................ 37
Chapter 4 — Frame Relay ............................................................................................................. 39
4.0.1.2 Class Activity – Emerging WAN Technologies ................................................................... 39
4.2.2.7 Lab – Configuring Frame Relay and Subinterfaces ............................................................. 40
4.3.1.6 Lab – Troubleshooting Basic Frame Relay .......................................................................... 58
4.4.1.1 Class Activity – Frame Relay Budget Proposal ................................................................... 64
Chapter 5 — Network Address Translation for IPv4 .................................................................. 65
5.0.1.2 Class Activity – Conceptual NAT ......................................................................................... 65
5.2.2.6 Lab – Configuring Dynamic and Static NAT ....................................................................... 66
5.2.3.7 Lab – Configuring Port Address Translation (PAT) .............................................................. 75
5.3.1.5 Lab – Troubleshooting NAT Configurations ........................................................................ 81
5.4.1.1 Class Activity – NAT Check ................................................................................................. 86
Chapter 6 — Broadband Solutions ............................................................................................... 87
6.0.1.2 Class Activity – Broadband Varieties .................................................................................... 87
6.2.4.2 Lab – Researching Broadband Internet Access Technologies .............................................. 88
6.3.2.3 Lab – Configuring a Router as a PPPoE Client for DSL Connectivity ................................ 93
6.4.1.1 Class Activity – Telework Proposal ...................................................................................... 98
connectingStudentBook.indb iv 12/5/13 11:54 PM
Chapter 7 — Securing Site-to-Site Connectivity .......................................................................... 99
7.0.1.2 Class Activity – VPNs at a Glance ........................................................................................ 99
7.2.2.5 Lab – Configuring a Point-to-Point GRE VPN Tunnel ...................................................... 100
7.5.1.1 Class Activity – VPN Planning Design ............................................................................... 106
Chapter 8 — Monitoring the Network ........................................................................................ 107
8.0.1.2 Class Activity – Network Maintenance Development ....................................................... 107
8.1.2.6 Lab – Configuring Syslog and NTP .................................................................................... 108
8.2.1.8 Lab – Researching Network Monitoring Software ............................................................ 116
8.2.2.4 Lab – Configuring SNMP ................................................................................................... 119
8.3.3.3 Lab – Collecting and Analyzing NetFlow Data .................................................................. 129
8.4.1.1 Class Activity – A Network Administrator's Toolbox for Monitoring ............................... 136
Chapter 9 — Troubleshooting the Network ............................................................................... 137
9.0.1.2 Class Activity – Network Breakdown ................................................................................. 137
9.3.1.1 Class Activity – Documentation Development .................................................................. 138
Unlimited one-month access with your purchase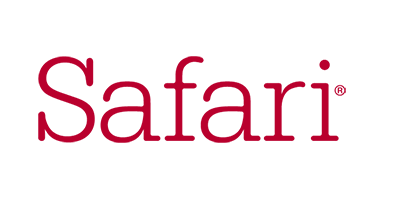 Other Things You Might Like