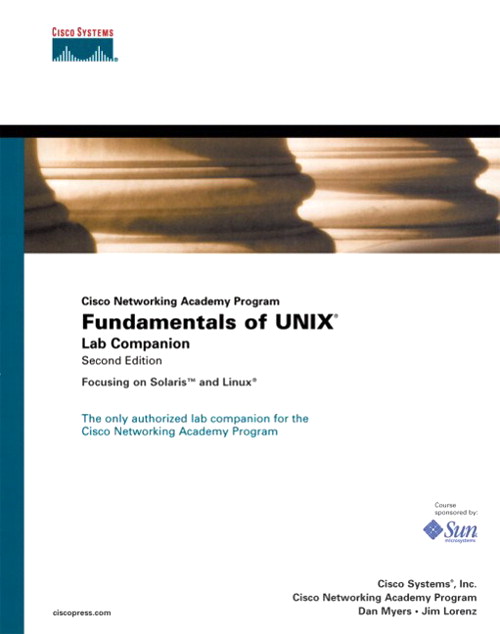 Share
|




Register your product to gain access to bonus material or receive a coupon.
Fundamentals of UNIX Lab Companion (Cisco Networking Academy Program), 2nd Edition
Book
This product currently is not for sale.
Features
Maps to online course— Lab Companion complements and maps to the current version (version 2.X) of the online course.

Provides the student and the instructor with integrated labs strengthen classroom learning.
Only Cisco-Approved Study Materials for the Networking Academy Course— Cisco Press is the only publisher endorsed and recommended by Cisco Systems.

This provides the instructor and the student with the confidence that the same individuals who developed the online course have reviewed and recommended the text from Cisco Press.
Copyright 2004
Dimensions: Special (all other)
Pages: 256
Edition: 2nd
Book
ISBN-10: 1-58713-139-0
ISBN-13: 978-1-58713-139-4
The only official lab companion to be used within the Fundamentals of Unix Networking Academy course
Lab Companion provides students the opportunity for hands-on activities
Labs map to the most current version of the online course
Labs developed by the course developers and subject matter experts
The lab manual and course address the demand for Information technology professionals with UNIX training and experience. This course offers an introduction to the UNIX operating system, and provides a strong foundation for those who wish to move on to more advanced courses in UNIX system administration such as the IT Essentials II: Network Operating Systems course. This manual is the lab activities book for a one-semester course on UNIX Fundamentals, and the course and book are both co-sponsored by Sun Microsystems. A primary focus of the Fundamentals of UNIX, Second Edition is on the Linux operating system, a popular variant of UNIX. Linux has been integrated into every chapter of the Second Edition while maintaining compatibility with the Fundamentals of UNIX course. The second edition describes general Linux characteristics and covers some of the key basic objectives of the CompTIA Linux+ exam. Students will become familiar with powerful UNIX command line utilities as well as the Common Desktop Environment (CDE) and GNOME graphical user interfaces. The manual provides some new generic UNIX information on subjects such as the Emacs editor, working with disks and CDs, advanced string searching, Bash shell features and customization, etc. that will be reflected in the up-to-date labs. A new lab on shell scripting has been added.
1587131390x020204
Table of Contents


The UNIX Computing Environment.


Accessing Your System.


Becoming familiar with CDE.


Customizing your CDE workspace.


Exploring GNOME.


Using CDE Mail Tool.

New optional Lab: Using Command Line Mail programs.
Using CDE Calendar Manager.
Other Built-in CDE Applications.
New optional Lab: Installing a UNIX Application.
Using CDE Help.
Referencing AnswerBook2 Help.
Using Command Line Help.
Basic Command Line Syntax.
Navigating the File System.
Listing Directory Information.
Directory Listings with Metacharacters.
File Information Commands.
Basic Command-Line File Management.
Basic CDE File Manager.
Basic GNOME File Management.
Copying Files and Directories.
Renaming and Moving Files and Directories.
Redirection and Piping.
Advanced CDE File Manager.
Finding, Searching, and Sorting Files.
Using the vi Editor.
Using Emacs.
Using the CDE Text Editor.
Determining File System Permissions.
Changing Permissions from the Command Line.
Unlimited one-month access with your purchase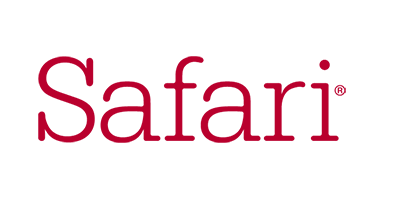 Other Things You Might Like



eBook (Watermarked) $44.79