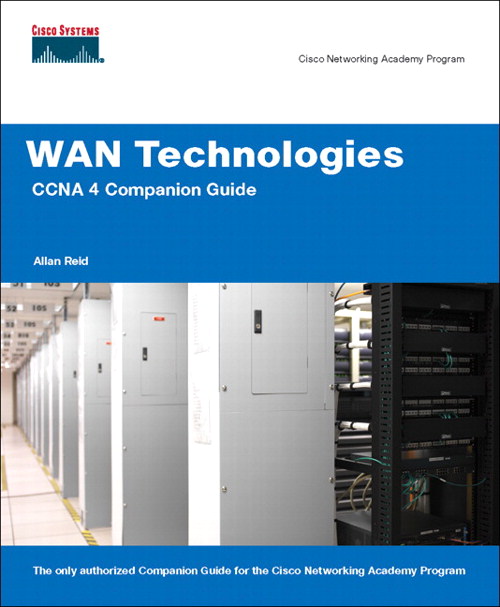 Share
|




Register your product to gain access to bonus material or receive a coupon.
WAN Technologies CCNA 4 Companion Guide (Cisco Networking Academy)
Premium Website
Sorry, this book is no longer in print.
Register your book and receive free supplemental content. Log in and enter the book's ISBN, then a link to the content will be listed on your Account page, under Registered Products.
Copyright 2007
Edition: 1st
Premium Website
ISBN-10: 1-58713-172-2
ISBN-13: 978-1-58713-172-1
WAN Technologies CCNA 4 Companion Guide is the official supplemental textbook for the CCNA 4 course of the Cisco Networking Academy Program. Completely revised from the previous edition with new examples and explanations, this textbook includes original material developed by the author, yet it fully aligns with the CCNA 4 curriculum. Written by an experienced author who present material in a comprehensive manner--using his own voice and own examples--this new edition augments student understanding of course material. The new edition incorporates improved features to aid instructors and enhance student comprehension. For example, chapters align with course modules in both name and number, and chapter objectives are stated as questions to encourage students to think about and find answers as they read chapters. End-of-chapter questions and summaries align with chapter objectives to emphasize key topics, while key terms are listed in each chapter opener in the order of occurrence to alert students to upcoming vocabulary words. In addition, new features include "How To" quick references for step-by-step tasks; real-world examples and all-new illustrations; concise explanations with a focus on word usage and sentence structure for improved readability; and correlations to the CCNA exam in Chapter Objectives, Check Your Understanding questions, and new Challenge Activities.
Downloadable Sample Chapter
Download - 485 KB -- Chapter 1: Scaling IP Addresses
Table of Contents
Chapter 1 Scaling IP Addresses
Objectives
Key Terms
Scaling Networks with NAT and PAT
Private Address Space (RFC 1918)
Network Address Translation (NAT)
NAT Terminology
Understanding and Configuring Static NAT
Understanding and Configuring Dynamic NAT
Understanding and Configuring Overloaded NAT
Verifying NAT/PAT Functionality
Dynamic Host Configuration Protocol (DHCP)
The DHCP Process
Configuring DHCP
DHCP Verification and Troubleshooting
DHCP Relay
Summary
Check Your Understanding
Challenge Questions and Activities
Activity 1
Activity 2
Chapter 2 WAN Technologies Overview
Objectives
Key Terms
WAN Technologies Overview
WAN Versus LAN
WAN Protocols
Leased Line, Circuit Switching, and Packet Switching
WAN Technologies
Analog Dialup
ISDN
Leased Line
X.25
Frame Relay
ATM
DSL
Cable
WAN Design
WAN Communication
Steps in WAN Design
Identifying and Selecting Networking Capabilities
Three-Layer Design Model
Other Layered Design Models
Other WAN Design Considerations
Summary
Check Your Understanding
Challenge Questions and Activities
Chapter 3 PPP
Objectives
Key Terms
Serial Point-to-Point Links
Time-Division Multiplexing
Demarcation Points
DTE and DCE
High-Level Data Link Control (HDLC)
Troubleshooting Serial Links
PPP Authentication
Serial Line Internet Protocol (SLIP)
Point-to-Point Protocol (PPP)
Configuring PPP
Configuring Compression on PPP Links
Configuring Error Detection on PPP Links
Configuring Multilink Support on PPP Links
Configuring Authentication on PPP Links
Viewing PPP Link Establishment and Authentication
Summary
Check Your Understanding
Challenge Questions and Activities
Chapter 4 ISDN and DDR
Objectives
Key Terms
ISDN Concepts
ISDN Standards and Concepts
ISDN Layer 1
ISDN Layer 2
ISDN Layer 3
ISDN Devices and Reference Points
ISDN Configuration
Configuring an ISDN BRI
Configuring an ISDN PRI
Verifying and Troubleshooting ISDN Configuration
DDR Configuration
Legacy DDR
Dialer Profiles
Displaying ISDN Process Information
Summary
Check Your Understanding
Challenge Questions and Activities
Chapter 5 Frame Relay
Objectives
Key Terms
Frame Relay Concepts
Virtual Circuits and DLCIs
The Frame Relay Frame
Data Movement and Flow Control
Common Topologies
LMI
Inverse ARP
Configuring Frame Relay
Basic Configuration
Configuring LMI
Static Maps
Subinterfaces
Testing and Troubleshooting
Summary
Check Your Understanding
Challenge Questions and Activities
Chapter 6 Introduction to Network Administration
Objectives
Additional Topics of Interest
Key Terms
Workstations and Servers
Workstations
Servers
Client/Server Relationship
Introduction to Network Operating Systems (NOS)
Network Management
Summary
Check Your Understanding
Challenge Questions and Activities
Appendix A
Glossary
1587131722TOC072006
Index
Download - 94 KB -- Index
Unlimited one-month access with your purchase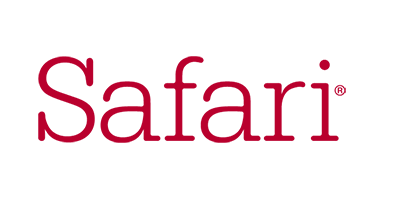 Other Things You Might Like



eBook (Watermarked) $38.39