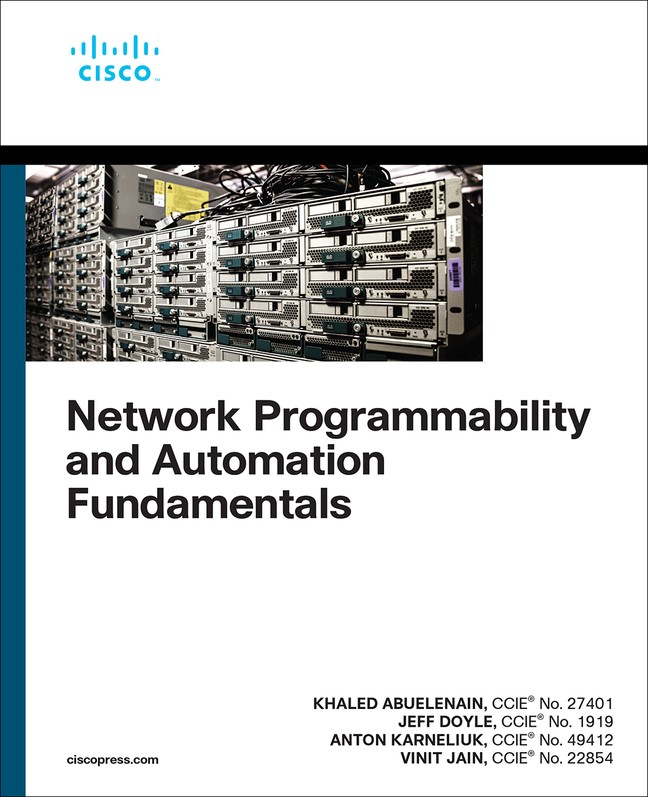 Share
|




Register your product to gain access to bonus material or receive a coupon.
Network Programmability and Automation Fundamentals
Book
This product currently is not for sale.
Features
These two volumes will be sufficient as a standalone resource to take you to expert level in Network Programmability and automation
This book assumes no prior knowledge in Programming, Linux or any other subject, apart from basic CCNA-level knowledge in Networks
This book will be closely aligned with the industry, building the correct and relevant skill set to be competitive in tomorrow's market as a network engineer
Both Cisco and Open Source platforms, tools and technologies are covered
Copyright 2021
Dimensions: 7-3/8" x 9-1/8"
Edition: 1st
Book
ISBN-10: 1-58714-514-6
ISBN-13: 978-1-58714-514-8
Network Programmability and Automation, Volume 1, covers designing, implementing, monitoring and operating networks using programmable interfaces on network devices versus the legacy (and soon-to-be obsolete) methods and protocols such as the Command Line Interface (CLI) and Simple Network Management Protocol (SNMP). It discusses the protocols, tools, techniques and technologies upon which Network Programmability is based.
Covering the fundamentals that a network engineer needs to transition to the software and programmability domains, the book opens with an introduction that lays the foundation by discussing the market trends and emerging technologies such as SDN, NFV and Cloud, and how network programmability skills are paramount for aligning oneself with these technologies. It provides network engineers with a solid foundation in Python programming and Linux in the context of network programmability and automation.
Table of Contents
Section 1: Foundations
Chapter 1: Introduction
Chapter 2: Linux
Chapter 3: Python
Section 2: Transport
Chapter 4: Introduction to Data Transport
Chapter 5: HTTP
Chapter 6: SSL and TLS
Chapter 7: SSH
Section 3: Encoding
Chapter 8: Introduction to Data Encoding
Chapter 9: CLI Wrapping
Chapter 10: Extensible Markup Language (XML)
Chapter 11: JavaScript Object Notation (JSON)
Chapter 12: YAML
Chapter 13: Google Protocol Buffers
Section 4: Modeling
Chapter 14: Introduction to Data Modeling
Chapter 15: YANG
Chapter 16: JSON Schema Definition (JSD)
Chapter 17: XML Schema Definition (XSD)
Section 5: Protocols
Chapter 18: NETCONF
Chapter 19: Native REST
Chapter 20: RESTCONF
Chapter 21: gRPC
Chapter 22: PCEP
Chapter 23: BGP-LS
Chapter 24: Segment Routing
Section 6: Tools and Applications
Chapter 25: Introduction
Chapter 26: Programming IOS-XE Devices
Chapter 27: Programming IOS-XR Devices
Chapter 28: Programming NX-OS Devices
Chapter 29: Ansible
Chapter 30: Puppet
Section 7: Looking Ahead
Chapter 31: The Network Programmability Ecosystem
Unlimited one-month access with your purchase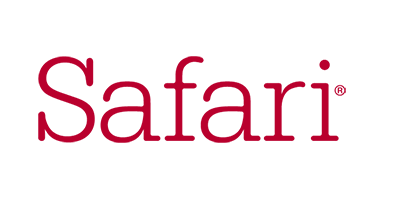 Other Things You Might Like


eBook (Watermarked) $38.39

eBook (Watermarked) $38.39