Share
|




Register your product to gain access to bonus material or receive a coupon.
Understanding Session Border Controllers: Comprehensive Guide to Designing, Deploying, Troubleshooting, and Maintaining Cisco Unified Border Element (CUBE) Solutions
eBook (Watermarked)
Your Price: $38.39
List Price: $47.99
Includes EPUB, MOBI, and PDF

This eBook includes the following formats, accessible from your Account page after purchase:

EPUB The open industry format known for its reflowable content and usability on supported mobile devices.

MOBI The eBook format compatible with the Amazon Kindle and Amazon Kindle applications.

PDF The popular standard, used most often with the free Adobe® Reader® software.

This eBook requires no passwords or activation to read. We customize your eBook by discreetly watermarking it with your name, making it uniquely yours.
Copyright 2019
Dimensions: 7-3/8" x 9-1/8"
Edition: 1st
eBook (Watermarked)
ISBN-10: 0-13-464504-9
ISBN-13: 978-0-13-464504-9
The complete guide to deploying and operating SBC solutions, Including Cisco Unified Border Element (CUBE)

Enterprise and service provider networks are increasingly adopting SIP as the guiding protocol for session management, and require leveraging Session Border Controller (SBC) technology to enable this transition. Thousands of organizations have made the Cisco Unified Border Element (CUBE) their SBC technology of choice.

Understanding Session Border Controllers gives network professionals and consultants a comprehensive guide to SBC theory, design, deployment, operation, security, troubleshooting, and more. Using CUBE-based examples, the authors offer insights that will be valuable to technical professionals using any SBC solution.

The authors thoroughly cover native call control protocols, SBC behavior, and SBC's benefits for topology abstraction, demarcation and security, media, and protocol interworking. They also present practical techniques and configurations for achieving interoperability with a wide variety of collaboration products and solutions.
Evaluate key benefits of SBC solutions for security, management, and interoperability
Master core concepts of SIP, H.323, DTMF, signaling interoperability, call routing, fax/modem over IP, security, media handling, and media/signal forking in the SBC context
Compare SBC deployment scenarios, and optimize deployment for your environment
Size and scale an SBC platform for your environment, prevent oversubscription of finite resources, and control cost through careful licensing
Use SBCs as a back-to-back user agent (B2BUA) to interoperate between asymmetric VoIP networks
Establish SIP trunking for PSTN access via SBCs
Interoperate with call servers, proxies, fax servers, ITSPs, redirect servers, call recording servers, contact centers, and other devices
Secure real-time communications over IP
Mitigate security threats associated with complex SIP deployments
Efficiently monitor and manage an SBC environment

Table of Contents
Foreword xxx
Introduction xxxiii
Part I Introduction
Chapter 1 Laying the Groundwork 1
Overview of SIP 3
Overview of H.323 18
Introduction to SIP Trunking 20
Introduction to SDP 26
Overview of B2BUAs 42
Session Border Controllers 44
Cisco Unified Border Element 53
Summary 54
References 54
Chapter 2 SBC Deployment Models 55
Purposeful Deployments 56
CUBE Deployment Options 61
Multi-VRF Support on CUBE 68
SBC High Availability 72
Summary 108
References 109
Part II Architecture, Capabilities and Design
Chapter 3 Call Routing 111
Dialing and Routing a SIP Call 112
Call Routing Types 128
Next-Hop Determination 132
End-to-End Call Trace 141
CUBE Call Routing Mechanisms 149
Summary 221
References 222
Chapter 4 Signaling and Interworking 225
SIP—SIP Interworking 226
SIP Header Interworking 281
SIP Normalization 283
Transport and Protocol Interworking 299
Supplementary Services 312
SIP—H.323 Interworking 319
Summary 323
References 323
Chapter 5 Media Processing 327
Real-Time Transport Protocol 328
Real-Time Transport Control Protocol 334
SBC Handling of RTP and RTCP 341
Symmetric and Asymmetric RTP/RTCP 354
DSP-Based RTP Handling on SBCs 356
Media Anti-Tromboning 374
Alternative Network Address Types 378
Solving NAT Traversal Challenges 380
Troubleshooting RTP 404
Summary 413
References 413
Chapter 6 Secure Signaling and Media 415
Understanding Secure Technologies 415
Establishing Secure Sessions 449
SBC Signaling and Media Security 474
Alternative Security Methods 504
Summary 504
References 505
Chapter 7 DTMF Interworking 509
Introduction to DTMF Relay 510
Variants of DTMF Relay 512
DTMF Relay on SBCs 530
Configuring and Troubleshooting DTMF Relay 546
Summary 568
References 568
Chapter 8 Scalability Considerations 571
Platform Sizing 572
Licensing 598
Overload Prevention Techniques 610
Summary 625
References 626
Part III Integrations and Interoperability
Chapter 9 SIP Trunking for PSTN Access Through SBCs 627
Best Practices for ITSP Access with SBCs 628
SIP Trunk Registration 635
Authentication 642
Registration with SBCs 648
Troubleshooting 671
Summary 677
References 677
Chapter 10 Fax over IP (FoIP) on SBCs 679
Introduction to Fax 680
Analyzing a Basic Fax Call 683
Fax over IP (FoIP) 699
SBC Handling of FoIP 721
FoIP on CUBE 723
Summary 750
References 750
Chapter 11 Network-Based Call Recording 751
The Business Need for Call Recording 752
IETF SIP Recording Architecture (SIPREC) 753
SIPREC Configuration 763
SIPREC Troubleshooting 775
Cisco UC Gateway Services Architecture 789
The XCC and XMF Data Model 792
API-Based Recording 797
API-Based Recording Configuration 811
API-Based Recording Troubleshooting 823
Summary 836
References 836
Chapter 12 Contact Center Integration 839
Cisco UCCE Architecture 840
Inbound Calls to Agents 847
Call Transfers 885
Courtesy Callback 902
Call Progress Analysis (CPA) 914
Troubleshooting Scenarios 931
Summary 953
References 953
Part IV Security and Operations
Chapter 13 Security Threat Mitigation 955
An Overview of Security Threats to Collaboration Solutions 956
Types of Security Threats 959
Other SBC Security Features 998
Designing Collaboration Networks for Security 1009
Summary 1018
References 1018
Chapter 14 Monitoring and Management 1021
Monitoring 1021
Management 1050
Summary 1069
References 1070
Appendix A Q.850 Release Cause Values 1073
9781587144769, TOC, 11/7/2018

Unlimited one-month access with your purchase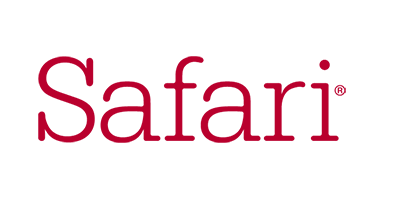 Other Things You Might Like