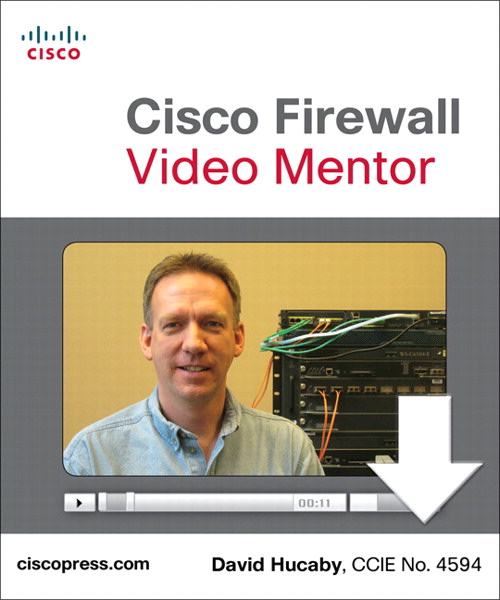 Share
|




Register your product to gain access to bonus material or receive a coupon.
Cisco Firewall Video Mentor (Video Learning), Downloadable Version
Downloadable Video
Your Price: $149.99

Accessible from your Account page after purchase. Requires the free QuickTime Player software.

Videos can be viewed on: Windows 8, Windows XP, Vista, 7, and all versions of Macintosh OS X including the iPad, and other platforms that support the industry standard h.264 video codec.
Copyright 2010
Edition: 1st
Downloadable Video
ISBN-10: 1-58720-245-X
ISBN-13: 978-1-58720-245-2
5+ Hours of Video Instruction
"The Cisco Firewall Video Mentor is an outstanding aide in learning to configure and understand the Cisco Adaptive Security Appliance. Whether you are a newcomer to the ASA or operationally experienced, these videos clearly explain and demonstrate how to configure and manage the ASA from the command line and from the ASDM GUI."
–Mark Macumber, Systems Engineer, Cisco
Cisco Firewall Video Mentor is a unique video product that teaches you how to configure and maintain Cisco firewalls to optimize the security of your networks.
In the 16 videos presented on the DVD, best-selling author and CCIE network engineer David Hucaby walks you through common Cisco firewall configuration and troubleshooting tasks. Designed to develop and enhance hands-on skills, each 10—30 minute video guides you through essential configuration tasks on the Cisco ASA and FWSM platforms and shows you how to verify that firewalls are working correctly. You will learn how to design and configure appropriate firewall rules and features based on a set of security policies, validate firewall configurations to prove that the security policies are being met as expected, troubleshoot problem that arise from misconfigured features or security policies that need to be updated, and collect and analyze audit trails of network activity. Each video lab presents objectives, dynamic lab topology diagrams, command syntax overviews, and video captures of command-line input and GUI configuration. All of this is coupled with thorough audio instruction by an industry expert making learning easy and engaging. Animated network diagrams show you lab setup, device addressing, and how traffic flows through the network. Video screencasts of ASA and FWSM CLI and the ASDM GUI demonstrate command entry, configuration techniques, and device response.
Skill Level
Beginner
What You Will Learn
Interface configuration
Firewall administration
Use Failover and multiple security contexts
Set up address translation, connection limits, firewall rules, logging, and DMZs
Use MPF
Test security policies
Capture and analyze traffic
Who Should Take This Course?
The primary audience for this product includes security administrators, technicians, and network engineers who are responsible for installing, configuring, and maintaining Cisco network security solutions. The book will appeal to any engineer involved in Cisco security installations, especially Cisco reseller and partner engineers who are asked to configure a wide variety of features in an efficient manner. Anyone pursuing Cisco security certifications will also be interested in the content of these videos.
Course Requirements
Users should have some basic knowledge of network security, but need not have extensive hands-on experience
Table of Contents
Lab 1: Initial Configuration
Lab 2: Configuring Interfaces
Lab 3: Setting Up Routing
Lab 4: Firewall Administration over the Network
Lab 5: Using Multiple Security Contexts
Lab 6: Using Failover for High Availability
Lab 7: Failover in Action
Lab 8: Setting Up Address Translation and Connection Limits
Lab 9: Setting Up Firewall Rules
Lab 10: Setting Up a DMZ
Lab 11: Setting Up Logging
Lab 12: Using MPF to Control Layer 3/4 Connections
Lab 13: Using MPF to Perform QoS Queuing and Policing
Lab 14: Using MPF to Tune Application Inspection Engines
Lab 15: Testing Security Policies with Packet Tracer
Lab 16: Capturing Traffic
About LiveLessons Video Training
LiveLessons Video Training series publishes hundreds of hands-on, expert-led video tutorials covering a wide selection of technology topics designed to teach you the skills you need to succeed. This professional and personal technology video series features world-leading author instructors published by your trusted technology brands: Addison-Wesley, Cisco Press, IBM Press, Pearson IT Certification, Prentice Hall, Sams, and Que. Topics include: IT Certification, Programming, Web Development, Mobile Development, Home and Office Technologies, Business and Management, and more. View all LiveLessons on InformIT at: http://www.ciscopress.com/livelessons.
Table of Contents
Lab 1: Initial Configuration
Lab 2: Configuring Interfaces
Lab 3: Setting Up Routing
Lab 4: Firewall Administration over the Network
Lab 5: Using Multiple Security Contexts
Lab 6: Using Failover for High Availability
Lab 7: Failover in Action
Lab 8: Setting Up Address Translation and Connection Limits
Lab 9: Setting Up Firewall Rules
Lab 10: Setting Up a DMZ
Lab 11: Setting Up Logging
Lab 12: Using MPF to Control Layer 3/4 Connections
Lab 13: Using MPF to Perform QoS Queuing and Policing
Lab 14: Using MPF to Tune Application Inspection Engines
Lab 15: Testing Security Policies with Packet Tracer
Lab 16: Capturing Traffic
Unlimited one-month access with your purchase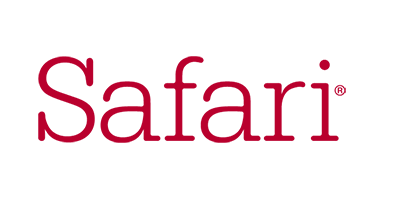 Other Things You Might Like

eBook (Watermarked) $38.39

Book $47.99