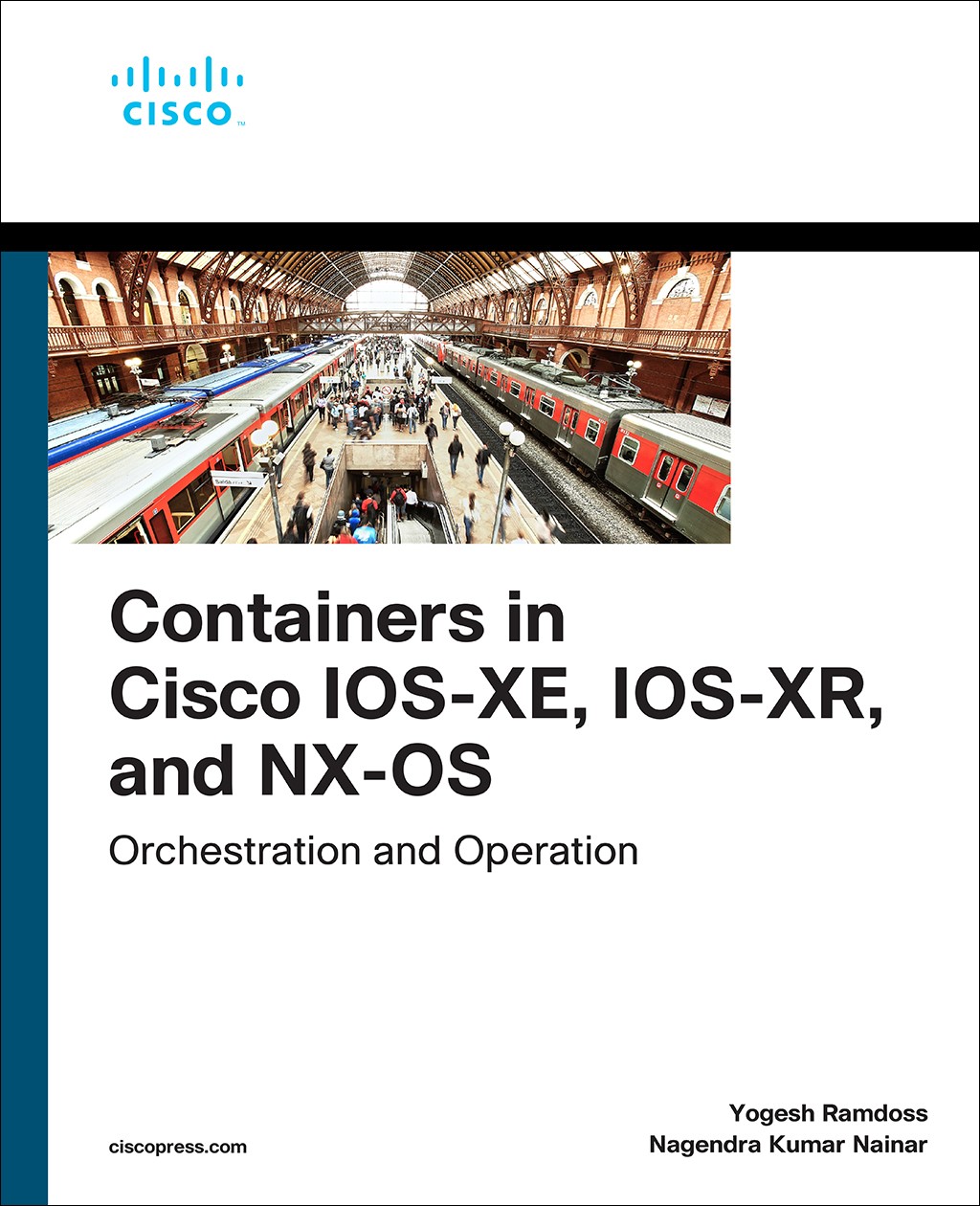 Share
|




Register your product to gain access to bonus material or receive a coupon.
Containers in Cisco IOS-XE, IOS-XR, and NX-OS: Orchestration and Operation
eBook (Watermarked)
Your Price: $38.39
List Price: $47.99
Estimated Release: Jul 31, 2020
Includes EPUB, MOBI, and PDF

This eBook includes the following formats, accessible from your Account page after purchase:

EPUB The open industry format known for its reflowable content and usability on supported mobile devices.

MOBI The eBook format compatible with the Amazon Kindle and Amazon Kindle applications.

PDF The popular standard, used most often with the free Adobe® Reader® software.

This eBook requires no passwords or activation to read. We customize your eBook by discreetly watermarking it with your name, making it uniquely yours.
Copyright 2021
Edition: 1st
eBook (Watermarked)
ISBN-10: 0-13-578297-X
ISBN-13: 978-0-13-578297-2
By containerizing applications and network services, you can achieve unprecedented levels of network agility and efficiency. Cisco IOS-XE, IOS-XR, and NX-OS Architecture have been augmented with compute virtualization capabilities to accommodate both native and third-party container hosting, empowering organizations to containerize and instantiate any application or network service. Direct from Cisco, Containers in Cisco IOS-XE, IOS-XR, and NX-OS: Orchestration and Operation is the complete guide to deploying and operating "containerized" application and network services in Cisco platforms.
The authors begin by reviewing the virtualization and containerization concepts network professionals need to know, and introducing today's leading orchestration tools. Next, they take a deep dive into container networking, introducing Cisco architectural support for container infrastructures. You'll find modular coverage of characteristics, configuration, and operations for each key Cisco software platform: IOS-XE, IOS-XR, and NX-OS. A full chapter on developer tools and resources shows how to build container images with Docker, and introduces Cisco's toolkits, APIs, NX-SDK or Open Access Containers (OAC), telemetry, Nexus Data Broker, management tools, Puppet, Chef, Ansible, and more. The authors conclude with multiple use cases, showing how users in diverse markets can drive value with containers.

Table of Contents
Foreword xxv
Introduction xxvii

Part I Virtualization and Containers

Chapter 1 Introduction to Virtualization 1
History of Computer Evolution 1
History of Virtualization 2
VirtualizationArchitecture Definition and Types 6
Computing Virtualization Elements and Techniques 14
Virtualization Scale and Design Consideration 18
Multitenancy in Virtualization 19
Summary 20
References in This Chapter 21

Chapter 2 Virtualization and Cisco 23
History of Virtualization in Cisco 23
Virtualization in Enterprise and Service Provider Environments 30
The Era of Software-Defined Networking 32
SDN Enablers 33
Control Plane Virtualization 33
Summary 58
References in This Chapter 59

Chapter 3 Container Orchestration and Management 61
Introduction to the Cloud-Native Reference Model 61
The Journey from Virtual Network Function (VNF) to Cloud Native Function (CNF) 63
Container Deployment and Orchestration Overview 65
Container Deployment and Orchestration 81
Summary 95
References 95

Chapter 4 Container Networking Concepts 97
Container NetworkingIntroduction and Essentials 97
Container Networking 99
Container Network Models and Interfaces 105
Setting Up Container Networking 115
Summary 136
References 137

Part II Container Deployment and Operation in Cisco Products

Chapter 5 Container Orchestration in Cisco IOS-XE Platforms 139
Cisco IOS-XE Architecture 139
IOS-XE Architecture: Application Hosting 146
IOx Applications 149
Developing and Hosting Applications 157
Licensing Requirements 185
Summary 186
References 187

Chapter 6 Container Orchestration in Cisco IOS-XR Platforms 189
Cisco IOS-XR Architecture 189
Application Hosting Architecture 192
Hosting Environment Readiness 198
Types of Application Hosting in Cisco XR Platform 201
Network Configuration and Verification 216
Docker Images and Registry 218
Network Configuration and Verification 224
Application Hosting in VRF Namespace 226
Container Management 232
Summary 234
References 234

Chapter 7 Container Orchestration in Cisco NX-OS Platforms 235
Cisco NX-OS Software Architecture 235
Hosting Environment Readiness 239
Container Infrastructure Configuration and Instantiation 242
Bash 256
Summary 288
References 289

Chapter 8 Application Developers Tools and Resources 291
Cisco Development Tool Kits and Resources 291
Open-Source and Commercial Tools 336
Building and Deploying Container Images 341
Configuration and Application Management Tools 345
Summary 357
References 357

Chapter 9 Container Deployment Use Cases 361
General Use Cases for Enterprise, Service Provider, and Data Center
IOS-XR Use Case: Disaggregated Seamless BFD as a Virtual Network Function for Rapid Failure Detection 384
Seamless BFD Overview 385
Creating and Hosting S-BFD as a Virtual Network Function 387
NX-OS Use Case: Control Plane Health Check Using an Anomaly Detector 391
NX-OS Use Case: NX-OS Docker Health Check 398
Summary 404

Chapter 10 Current NFV Offering and Future Trends in Containers 405
App Hosting Services 405
Cisco NFV Offerings 411
Containers and Service Chaining 418
Serverless Computing and Network Functions 421
Summary 423
References 423

TOC, 9780135895757, 6/9/2020

Unlimited one-month access with your purchase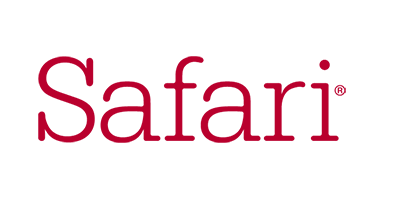 Other Things You Might Like


eBook (Watermarked) $47.99