Share
|




Register your product to gain access to bonus material or receive a coupon.
Network Security Principles and Practices
Copyright 2003
Dimensions: 7-3/8" x 9-1/8"
Edition: 1st
eBook to Be Determined
ISBN-10: 1-58705-299-7
ISBN-13: 978-1-58705-299-6
Expert solutions for securing network infrastructures and VPNs
Build security into the network by defining zones, implementing secure routing protocol designs, and building safe LAN switching environments
Understand the inner workings of the Cisco PIX Firewall and analyze in-depth Cisco PIX Firewall and Cisco IOS Firewall features and concepts
Understand what VPNs are and how they are implemented with protocols such as GRE, L2TP, and IPSec
Gain a packet-level understanding of the IPSec suite of protocols, its associated encryption and hashing functions, and authentication techniques
Learn how network attacks can be categorized and how the Cisco IDS is designed and can be set upto protect against them
Control network access by learning how AAA fits into the Cisco security model and by implementing RADIUS and TACACS+ protocols
Provision service provider security using ACLs, NBAR, and CAR to identify and control attacks
Identify and resolve common implementation failures by evaluating real-world troubleshooting scenarios
As organizations increase their dependence on networks for core business processes and increase access to remote sites and mobile workers via virtual private networks (VPNs), network security becomes more and more critical. In today's networked era, information is an organization's most valuable resource. Lack of customer, partner, and employee access to e-commerce and data servers can impact both revenue and productivity. Even so, most networks do not have the proper degree of security. Network Security Principles and Practices provides an in-depth understanding of the policies, products, and expertise that brings organization to this extremely complex topic and boosts your confidence in the performance and integrity of your network systems and services. Written by a CCIE engineer who participated in the development of the CCIE Security exams, Network Security Principles and Practices is the first book that provides a comprehensive review of topics important to achieving CCIE Security certification.
Network Security Principles and Practices is a comprehensive guide to network security threats and the policies and tools developed specifically to combat those threats. Taking a practical, applied approach to building security into networks, the book shows you how to build secure network architectures from the ground up. Security aspects of routing protocols, Layer 2 threats, and switch security features are all analyzed. A comprehensive treatment of VPNs and IPSec is presented in extensive packet-by-packet detail. The book takes a behind-the-scenes look at how the Cisco PIX(r) Firewall actually works, presenting many difficult-to-understand and new Cisco PIX Firewall and Cisco IOS® Firewall concepts. The book launches into a discussion of intrusion detection systems (IDS) by analyzing and breaking down modern-day network attacks, describing how an IDS deals with those threats in general, and elaborating on the Cisco implementation of IDS. The book also discusses AAA, RADIUS, and TACACS+ and their usage with some of the newer security implementations such as VPNs and proxy authentication. A complete section devoted to service provider techniques for enhancing customer security and providing support in the event of an attack is also included. Finally, the book concludes with a section dedicated to discussing tried-and-tested troubleshooting tools and techniques that are not only invaluable to candidates working toward their CCIE Security lab exam but also to the security network administrator running the operations of a network on a daily basis.
Table of Contents
(NOTE: Each chapter concludes with a Summary and Review Questions.)

Foreword.


Introduction.

I. INTRODUCTION TO NETWORK SECURITY.
1. An Introduction to Network Security.
Implementing a Network Security Policy. Network Security Architecture Implementation. Audit and Improvement. Case Study.
II. BUILDING SECURITY INTO THE NETWORK.
2. Defining Security Zones.
An Introduction to Security Zones. Designing a Demilitarized Zone. Case Study: Creating Zones Using the PIX Firewall.
3. Device Security.
Physical Security. Device Redundancy. Router Security. PIX Firewall Security. Switch Security.
4. Secure Routing.
Building Security into Routing Design. Router and Route Authentication. Directed Broadcast Control. Black Hole Filtering. Unicast Reverse Path Forwarding. Path Integrity. Case Study: Securing the BGP Routing Protocol. Case Study: Securing the OSPF Routing Protocol.
5. Secure LAN Switching.
General Switch and Layer 2 Security. Port Security. IP Permit Lists. Protocol Filtering and Controlling LAN Floods. Private VLANs on the Catalyst 6000. Port Authentication and Access Control Using the IEEE 802.1x Standard.
6. Network Address Translation and Security.
Security Benefits of Network Address Translation. Disadvantages of Relying on NAT for Security.
III. FIREWALLS.
7. What Are Firewalls?
Firewalls. Types of Firewalls. Positioning of Firewalls.
8. PIX Firewall.
Adaptive Security Algorithm. Basic Features of the PIX Firewall. Advanced Features of the PIX Firewall. Case Studies.
9. IOS Firewall.
Context-Based Access Control. Features of IOS Firewall. Case Study: CBAC on a Router Configured with NAT.
IV. VIRTUAL PRIVATE NETWORKS.
10. The Concept of VPNs.
VPNs Defined. VPN Types Based on Encryption Versus No-Encryption. VPN Types Based on OSI Model Layer. VPN Types Based on Business Functionality.
11. GRE.
GRE. Case Studies.
12. L2TP.
Overview of Layer 2 Tunneling Protocol. Functional Details of L2TP. Case Studies.
13. IPsec.
Types of IPsec VPNs. Composition of IPsec. Introduction to IKE. IPsec Negotiation Using the IKE Protocol. IKE Authentication Mechanisms. Encryption and Integrity-Checking Mechanisms in IPsec. Packet Encapsulation in IPsec. IKE Enhancements for Remote-Access Client IPsec. IPsec Dead Peer Discovery Mechanism. Case Studies.
V. INTRUSION DETECTION.
14. What Is Intrusion Detection?
The Need for Intrusion Detection. Types of Network Attacks Based on Mode of Attack. Types of Network Attacks Based on the Attacks Perpetrator. Common Network Attacks. The Process of Detecting Intrusions. Case Study: Kevin Metnicks Attack on Tsutomu Shimomuras Computers and How IDS Could Have Saved the Day.
15. Cisco Secure Intrusion Detection.
Components of the Cisco Secure IDS. Construction of the Management Console. Construction of the Sensor. Responses to Intrusions. Types of Signatures. Using a Router, PIX, or IDSM as a Sensor. Case Studies.
VI. NETWORK ACCESS CONTROL.
16. AAA.
Definitions of AAA Components. An Introduction to Authentication. Setting up Authentication. An Introduction to Authorization. Setting up Authorization. An Introduction to Accounting. Setting up Accounting. Case Studies.
17. TACACS+.
Introduction to TACACS+. TACACS+ Communications Architecture. TACACS+ Header Format. TACACS+ Packet Encryption. Authentication in TACACS+. Authorization in TACACS+. Accounting in TACACS+.
18. RADIUS.
Introduction to RADIUS. RADIUS Communications Architecture.
19. Special Cases of Using AAA for Implementing Security Features.
Using AAA to Provide Preshared Keys for IPsec. Using AAA for X-Auth in ISAKMP. Using AAA for Auth-Proxy. Using AAA for VPDN. Using AAA for Lock and Key. Using AAA for Command Authorization.
VII. SERVICE PROVIDER SECURITY.
20. Benefits and Challenges of Service Provider Security.
Motivation for Having Service Provider Security. Challenges of Implementing Security at the Service Provider Level. Key Components of Service Provider Security.
21. Using Access Control Lists Effectively.
Overview of Access Control Lists. Using ACLs to Stop Unauthorized Access. Using ACLs to Recognize Denial of Service Attacks. Using ACLs to Stop Denial of Service Attacks. IP Fragment Handling by ACLs. Performance Impact of ACLs. Turbo ACLs. NetFlow Switching and ACLs.
22. Using NBAR to Identify and Control Attacks.
Overview of NBAR. Using NBAR to Classify Packets. Using NBAR to Counter Network Attacks. Using PDLM in Conjunction with NBAR to Classify Network Attacks. Performance Impact of Using NBAR-Based Access Control Techniques. Case Study: The Code Red Worm and NBAR.
23. Using CAR to Control Attacks.
Overview of CAR. Using CAR to Rate-Limit or Drop Excessive Malicious Traffic. Case Study: Using CAR to Limit DDoS Attacks.
VIII. TROUBLESHOOTING.
24. Troubleshooting Network Security Implementations.
Troubleshooting NAT. Troubleshooting PIX Firewalls. Troubleshooting IOS Firewalls. Troubleshooting IPsec VPNs. Troubleshooting Intrusion Detection. Troubleshooting AAA.
IX. APPENDIXES.
Appendix A. Answers to Review Questions.
Appendix B. SAFE: A Security Blueprint for Enterprise Networks White Paper.
Bibliography.
Index.
Unlimited one-month access with your purchase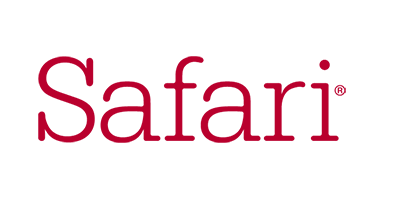 Other Things You Might Like

CCNP Security Identity Management SISE 300-715 Official Cert Guide Premium Edition and Practice Test

Premium Edition eBook $55.99

eBook (Watermarked) $38.39

Book $47.99